Categories
Welcome back!
More about...
Information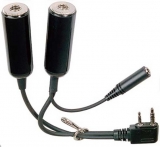 59.00 EUR
19 % VAT incl.
Shopping cart
Bestsellers
Welcome
Welcome visitor! Would you like to login? Or would you like to create a new account ?
Hier sind Sie genau richtig, falls Sie nach UL s , Luftsportgeräten oder Ultraleicht - Zubehör suchen.
Wir sind Entwickler + Hersteller des 4-taktangetriebenen Motorschirm- und
Drachen-Trike " Triostar" und des UL Sirocco nG.

Mehr Infos dazu auch hier : www.triostar.de und www.sirocco-ul.de


Zu 99 % haben wir immer alle Artikel in unserem Shop ab Lager lieferbar,
bei Fragen dazu nutzen Sie gerne unser Kontaktformular.

Schauen Sie sich links in unseren Artikeln einfach einmal um..
New products